Fashion Friday: Dressing For The Occasion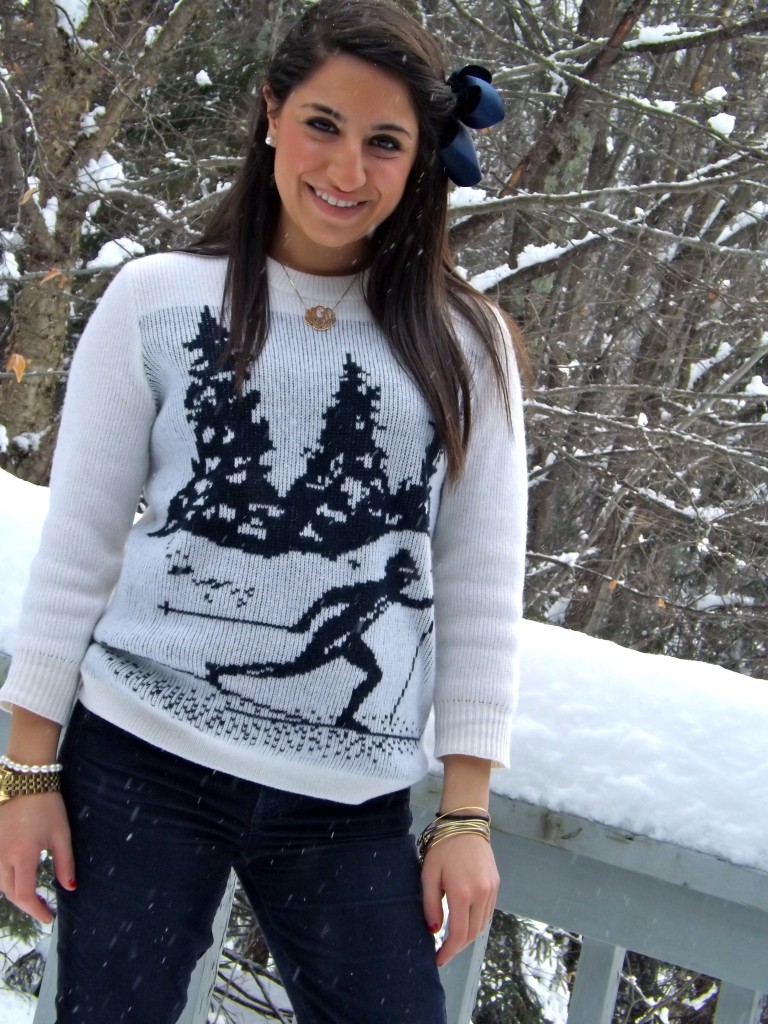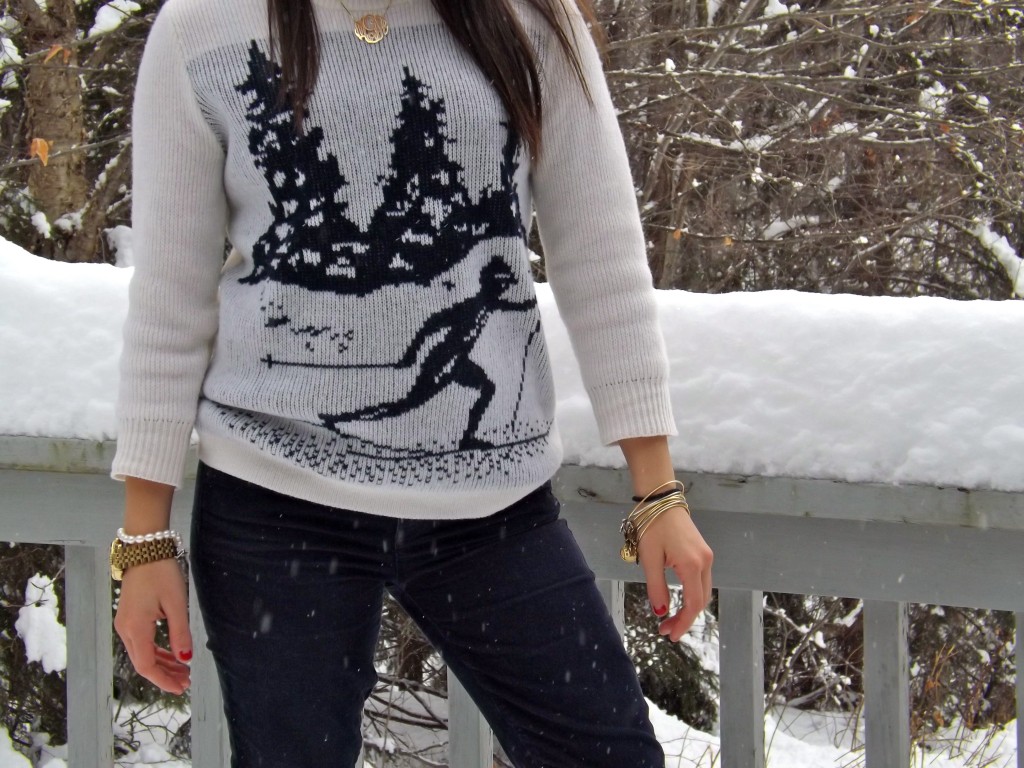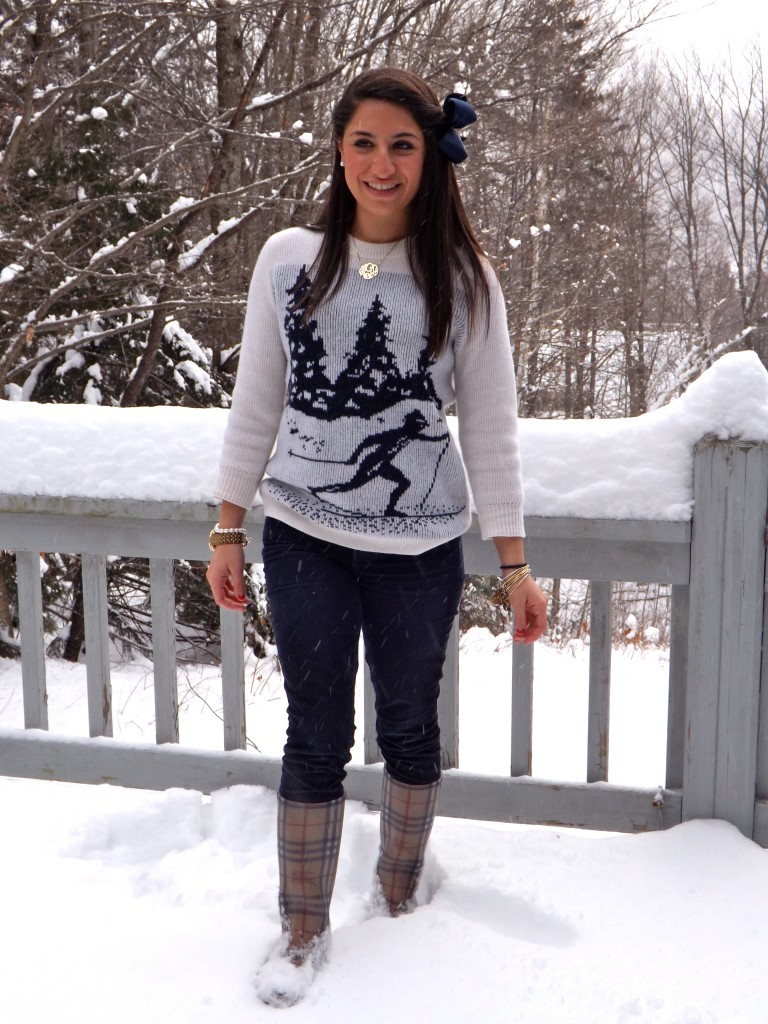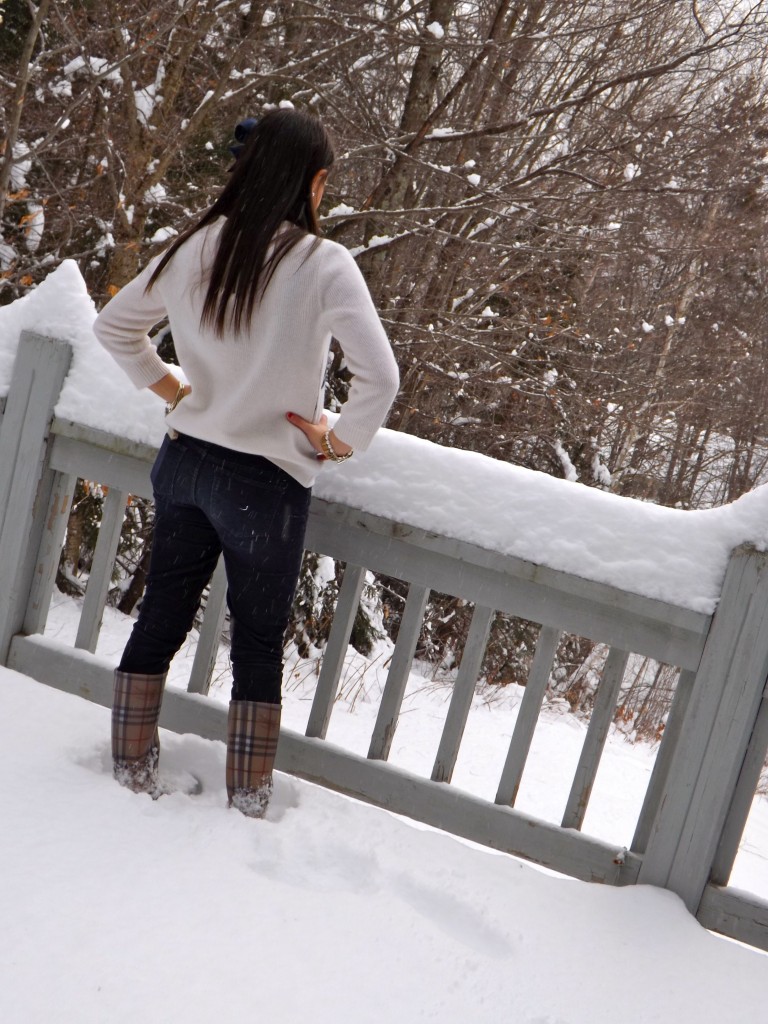 Sweater (J.Crew) Pants (J.Crew) Boots (Burberry) Necklace (Marley Lilly) Watch (Michael Kors) Bracelet (Tiffany & Co.) Bangles (Alex + Ani)
Happy New Year Prepsters!
When you are a Prepster it is all about dressing for the occasion. When I received this adorable J.Crew ski sweater I knew exactly when I would wear this! I rarely take a day off from Skiing when I'm on the mountain but when I do I become a fashionable ski bunny!
I love iconic sweaters like this one that will serve a purpose. Although this sweater is perfect, where else other than my ski house would I wear it? It is perfect for a snowy day in the village! (bundled up of course) Not only is it great for shopping in the village but also for a quick drink.
As you can see the J.Crew cords are making another appearance. They serve as a warmer option and a winter fashion statement. I have them in almost every color. They are a great way to dress up an otherwise casual ensemble.
Lastly, these boots are a must! Whether they are Burberry

rain boots
or a pair of Hunter's there is no other option. You don't want to ruin your leather boots
or freeze in flats!!